Jerry Volland
Junior Member



USA
93 Posts
Posted - September 25 2018 : 19:23:50
---
I found a patent which combines electrolysis with centrifugal force. An example which was given uses copper sulfate to plate copper on the inside of a rotating tube. This allows a copper pipe to be built up having any desired wall thickness. When recharging a flashlight battery, more ions are forced into low spots on the anode, resulting in a uniform thickness when charged. And it works with a fairly low rate of spin, such as 19 RPM.

I'm thinking this system will stop the decrease in capacity which normally occurs after several recharges of an alkaline D cell. So I built a sample version to do some performance tests.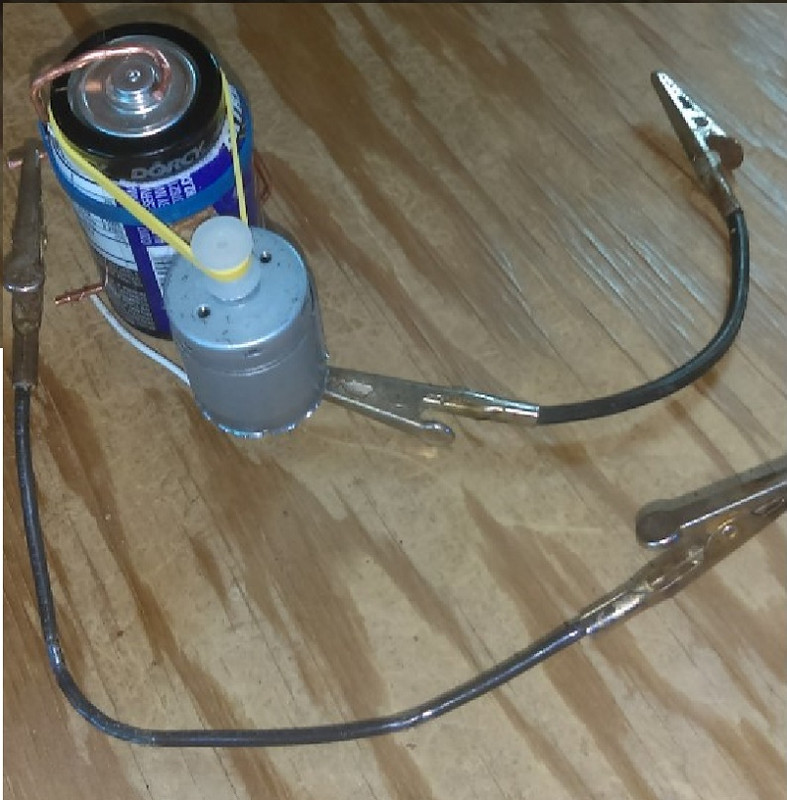 The motor is wired in series with the battery, with the direction of rotation being with the curve on the top battery wire. This wire is held in position with a rubber band. The battery case was made by cutting the top off of an energy drink bottle, leaving an opening which is loose enough to allow the battery to spin freely. The bottom wire, going through the bottle, has an upwards pointing U in the center, which the battery rides on. It works best if the battery is tipped backwards at an angle.

_____

On the fringe of the fringe.

---
Edited by - Jerry Volland on September 25 2018 19:34:25