eddy_sunnycoast
New Member


Australia
9 Posts
Posted - March 01 2013 : 07:33:32
---
Hi All,

I've been tinkering with an Adams type motor for about 4 months. Its my first attempt and its been a great learning experience, for someone with zero electronics experience.

My motor is based on an old VCR head assembly, attached wooden rotor (1800rpm) with 16 south pole neo magnets, 1 x reed proximity sensor, 1 x TIP36C PNP transistor, 2 x tiny drive coils, 4 x bifilar 25awg drive/generator coils with r45 welding rod cores and 12v 7ah battery. Each of the generator windings is rectified separately. I'm not doing anything with the DC output (yet), just measuring it, so no load on the motor.

My drive/generator coil design has been continually evolving (thanks to web sites like totally amped and Tim Harwood's CD motor). They started as single coil windings, piggy back coils to bifilar coils, where now I think I'm getting some reasonable results.

But (and there's always a but) my motor is unstable, it will run happily for hours, then fail to start next time round. Obviously I'm blowing the TIP36c PNP transistor with large voltage spikes and my plan was to put a 600v N-Channel MOSFET on each of the 4 drive/generator coils.

Can someone help me a "Tinman type" circuit diagram (they are excellent) showing how I can incorporate an N-Channel MOSFET.

Below are some links (hopefully you can see them) to my Photobucket photos, including the basic circuit that I'm using.

Thanks for your help.
Eddy.




If a little is good, a lot is better.
---
Edited by - eddy_sunnycoast on March 01 2013 07:35:59
TinMan
Advanced Member



4082 Posts
Posted - March 01 2013 : 08:15:24
---
Hi Eddy
You may be better off puting this in the pulse motor section-more people here look there for new project's
This thread is for magnet only motor's,and not many look here for new devices,as that would mean an overunity device has been found lol.
Your pic's dont seem to be there?-all i see is a box with an x in it.
We would need a circuit to work with in reguards to putting an n channel fet in there.
There is a how to video on loading pic's on IAEC in the welcome thread-i think it's there lol.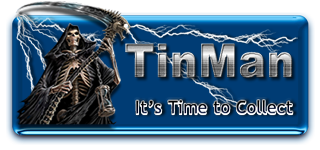 swim at 90 degrees to the current and gain speed in two directions

skype-thetinman.69
eddy_sunnycoast
New Member



Australia
9 Posts
Posted - March 01 2013 : 19:37:26
---
Thanks Tinman,
I will do that and also checkout how to share/include my photbucket snaps into a post.
Regards,
Eddy

If a little is good, a lot is better.